Come Dine With Us

Our First 'Come Dine With Us' evening to raise funds for the building of our Coffee Shop, was a great success.

We invited couples from our own church as well as from different churches. The feedback was tremendous.

Our aim was to create a lovely intimate space for people to dine in either two's or four's.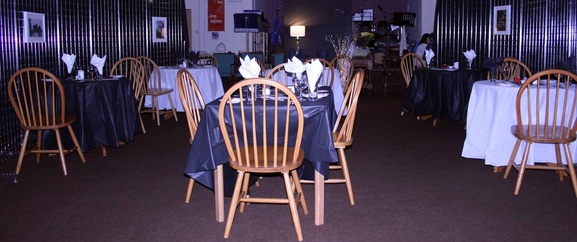 I think we created the perfect setting. One of the feedback comments read as follows:

'A wonderful experience. The atmosphere, decor, table service and doorman were only surpassed in quality by the food. Thank you all.'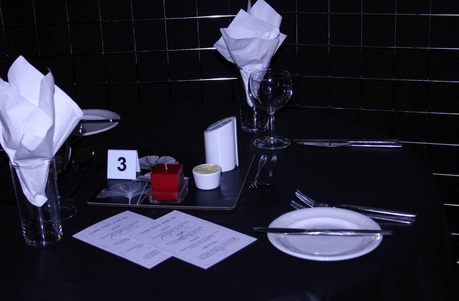 Our wonderful menu consisted of:
Feedback and comments received:
'Lovely welcome. Ambience conducive to a relaxing evening. Fantastic food. Good not to be rushed through courses. Very enjoyable evening.'

''The Well'. Really good - great setting - fine food - fun to be in at the start. 'Staff' played role expertly. Happy to recommend.'

'Fab evening. Service 100% :) Will come again!'

'Fab - wonderful - lovely evening - will come again - will recommend.'

''Masarap' - meaning fantastic/very cosy atmosphere. Meat very tender. Basil Cheesecake fantastic and afters is mouth melting. Well done to the cook team and serving team!'

'Father's House demonstrating His abundant hospitality in every regard. Thank you so much.'

'Delicious food. Warm welcome. Lovely atmosphere. Will definitely come again. Well done and thank you all.'

'Wonderful welcome at the car. Lovely peaceful, relaxing atmosphere. Service and waitresses attentive and delightful. Food very good. One suggestion - vegetables in a separate dish in case (unlike me), you don't have a big appetite.'
We are hoping to host another one very soon. Spaces are very limited. We would like to say a very big thank you for the wonderful donations received over and above the cost of the tickets. Diners, you were amazing. An amount of £340 was raised. Thank you.